People are at the centre of CLINUVEL's values – they are fundamental to our business and the way we operate. We are incredibly selective about the make up of our teams and the professionals with whom we work. In a growing and changing business, balance is essential: blending experience and new talent to deliver for patients who rely on us daily for essential treatment. It's a responsibility we take seriously.
Common to all our team is an innate curiosity and a desire to better understand the world, which we believe is fostered with diversity – of backgrounds, experiences and opinions. At time of writing our team comprises over 50 professionals reporting to six offices globally. The group is diverse, representing over a dozen nationalities and speaking 20 languages. Approximately half of us live outside the country in which we were born. More have returned home after periods of life abroad.
This gives our team many unique perspectives from which to view our work and our performance; we are questioning of our own decisions and the decisions made by each other because of the importance of the work we do and the need to continuously improve and evolve. We strive to enable a just culture, giving every employee the right and opportunity to contribute and grow within the business.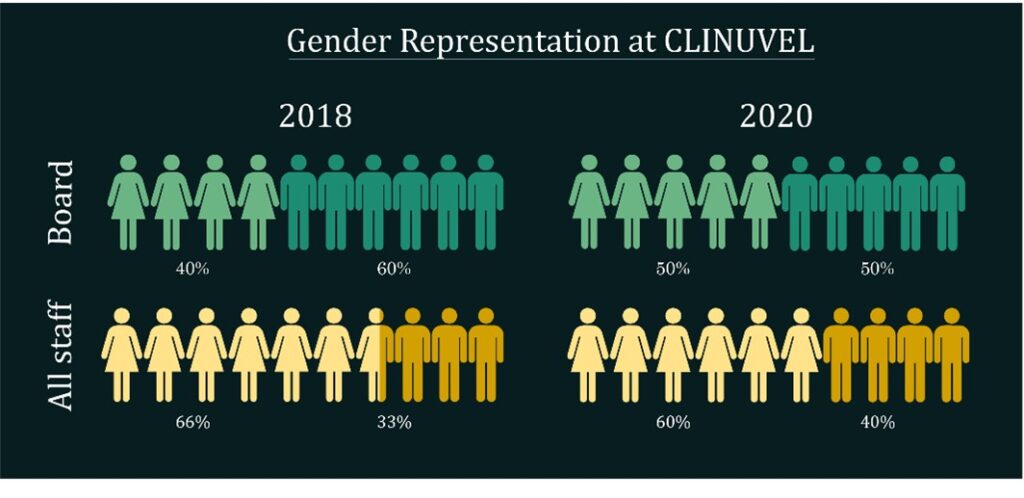 Many of our team have worked for the Company for more than a decade, with our longest-serving employee well into their second decade of service. We are privileged to have shared the successes and frustrations brought on both professionally and personally, and we remain collectively focused on the goals of the Group.
To provide insight to life at CLINUVEL, from this year we will be sharing more about our team and the work they do day-to-day. This year has provided unique challenges to our global team If you're interested to learn more about a particular area, let us know in the comments below; you can also head to the Understanding CLINUVEL section of our main website.